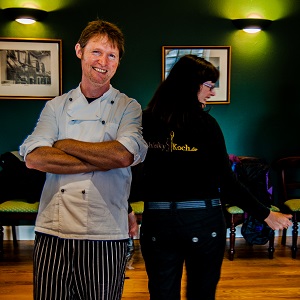 Heute reisen wir nach Islay. Ok, eigentlich nicht heute, sondern wir reisen zurück zum 24. Mai 2015, als Whiskykoch Chris in die 200 Jahr Feier der Laphroaig Distillery involviert war.
Today we go on a journey to Islay. Ok, not today, we are travelling back in time to May 24, 2015, when whisky chef Chris was involved in the 200 years celebrations of Laphroaig Distillery.
In which way was he involved?