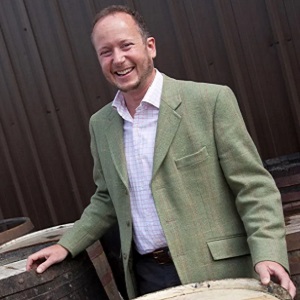 Nachträglich für gestern: "Heute, am 1. April, muss es true or false Fragen geben 😊"
A little late, but for yesterday: "Today April 1st it has to be true or false questions 😊"
Sind diese drei Behauptungen wahr oder unwahr?
Der Geschäftsführer des unabhängigen Abfüllers Adelphi und Ardnamurchan Distillery, Alex Bruce, 
ein Nachfahre des schottischen Königs Robert the Bruce ist, 
sein Ur-Ur-Großvater, Sir James Bruce, 8. Lord Elgin und 12. Lord of Kincardine, unter Queen Victoria Generalgouverneur von Kanada und Vizekönig von Indien war  
und dessen Ur-Ur-Ur-Großvater, Thomas Bruce, 7. Lord Elgin und 11. Lord of Kincardine, "außerordentlicher Botschafter Seiner Britischen Majestät am Hofe des türkischen Sultans Selim III. zu Konstantinopel", umfangreiche Teile des Athener Parthenon-Tempels entfernt und nach London gebracht hat. Diese sind als "Elgin Marbles" im Britischen Museum in London ausgestellt und heute noch Grund zum Streit zwischen Griechenland und Großbritanien.
Are these three theses true or false?
Managing Director of independent bottler Adelphi and Ardnamurchan Distillery, Alex Bruce, 
is a descendent of the Scottish King Robert the Bruce
is the great-great-grandson of Sir James Bruce, 8th Earl of Elgin and 12th Earl of Kincardine who was Vice Roy of India and Governor-general of Canada under Queen Victoria
and that he is the great-great-great-grandson of Thomas Bruce, 7th Earl of Elgin and 11th Earl of Kincardine who in his role as ambassador of His British Majesty to the court of the Turkish Sultan Selim III. of Constantinople removed large parts of the Athens Parthenon Temple and brought them to London, exhibited as "Elgin Marbles" in the British Museum in London and are still the reason for the dispute between Greece and Great Britain.

hier / here [Antwort/Answer]